Homilies from the Heart
By Msgr. Robert D. Fuller,
former pastor of St. Frances Cabrini Parish
The Perfect Gift for Any Occasion
$12.00 each
Proceeds are donated to the Catholic Worker House, Casa Maria, in South Tucson, Arizona. Learn more at: www.casamariatucson.org.
Year A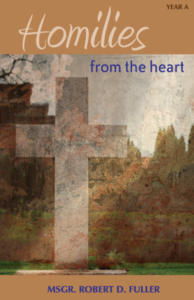 Year B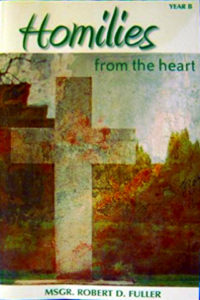 Year C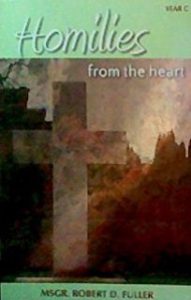 Reviews on the "Homilies from the Heart" series:
The people of St. Frances Cabrini Parish brag about his homilies, delight in them, and are fed by them. As you read Homilies from the Heart, you will see why his people consider themselves blessed.
Most Reverend Gerald F. Kicanas, D.D.
Bishop Emeritus of Tucson
Because Msgr. Robert Fuller speaks from the heart, he touches the hearts of others with his words. Homilies from the Heart is for those who seek spiritual sustenance in simple language and concise messages. I have personally counted on Msgr. Fuller for clarity of the Word for nearly forty years and he has never let me down.
Adolfo Quezada
Author/Psychotherapist
---
2019 St. Joseph Sunday Missal and Hymnal
St. Joseph Missals are available to purchase for $3.00 each in the Parish Office.
This economical annual Missal is an excellent resource for those seeking to participate fully in the Sunday Liturgy. It contains prayers, readings, and responses in a simple and continuous flow, making it easy to use and understand. The Saint Joseph Sunday Missal includes the masses for all Sundays and Holy Days from the beginning of Advent through the Solemnity of Our Lord Jesus Christ, King of the Universe.
Register at our Parish
We welcome you to join our family in Christ. If you would like to register with our parish and share in our faith community, please consider registering with us.