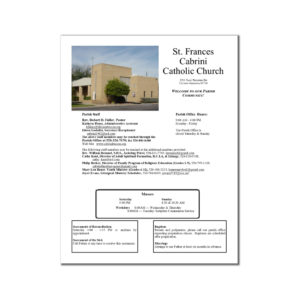 Below you will find our weekly church bulletin with information on our current mass schedules, events and other information.
If you are interested in bulletin advertising, please contact Claudia Borders at [email protected] or 800-231-0805.
---
Bulletin Archives
Copies of past bulletins from the past couple of years are available from the parish office should anyone be in need of copies. Please contact the parish office at 520-326-7670.