Experience the love, wonder and awe of God hands-on
Children in Preschool - 1st Grade
Latest Faith Formation News...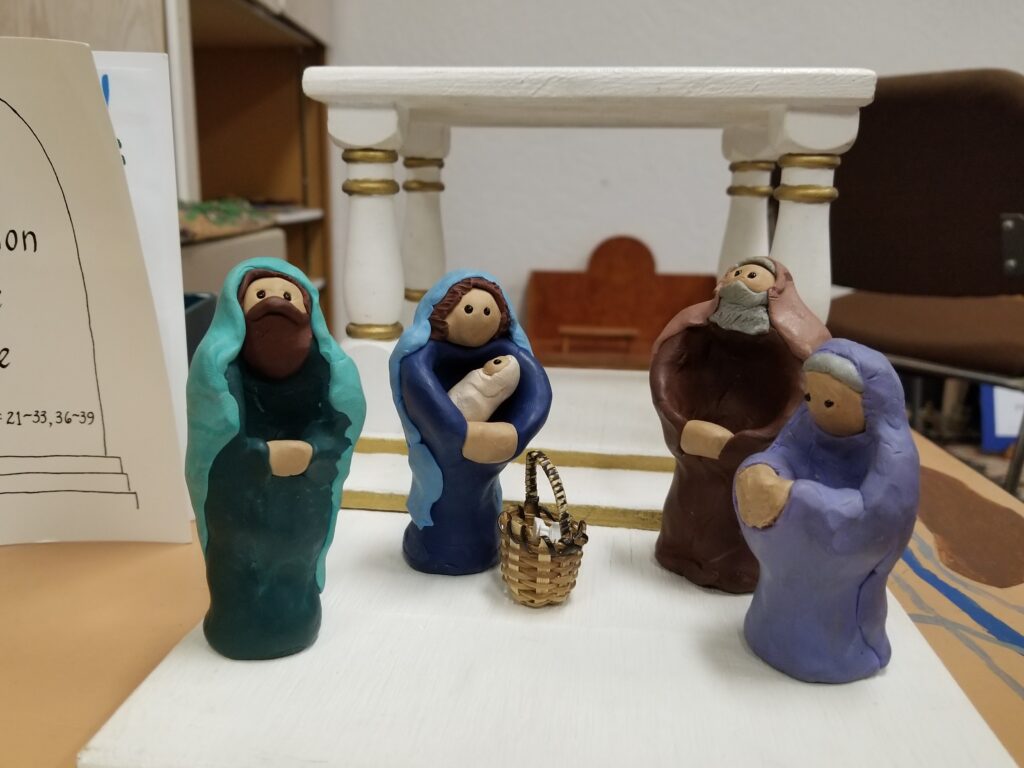 The Catechesis of the Good Shepherd is a Montessori-based religious formation program for children, beginning at the age of three. It seeks to create and facilitate a sacred, "hands-on" space for children called an atrium, in which both the children and the catechists can hear, ponder, and celebrate the most essential mysteries of the Christian faith as revealed in the scriptures and the liturgy.
Through presentations and hands-on activities guided by our catechists, the youngest of the flock can explore our faith throughout the liturgical year as well as become familiar with the Mass and sacraments – all presented to them at their level of understanding.
Rather than toys to play house, this program provides children with replicas of sacred items used in the celebration of the Mass to be able to understand and participate fully.
Catechesis of the Good Shepherd takes place each Sunday, from 10:30 am - 11:30 am, giving families the opportunity to attend the 10:30 a.m., while their child experiences various elements of our Catholic Christian faith in a way that connects with their eager and curious minds.
For everyone's peace of mind, we have a Safe Environment Program to ensure all volunteers are screened prior to volunteering with our children.
Register at our Parish
We welcome you to join our family in Christ. If you would like to register with our parish and share in our faith community, please consider registering with us.