Sacramental Life
Sacraments are visible signs of God's saving love for us. Every person, and every action, has the potential for being a sign, a symbol and a "sacrament". Our faith calls each of us to be a sacrament of Jesus' love and healing. The Sacraments that we celebrate as Roman Catholics are:
­Sacraments of Initiation: Baptism, Confirmation, Eucharist
Sacraments of Healing: Reconciliation and Anointing of the Sick
Sacraments of Service: Matrimony and Holy Orders
Each of these are expressions of God's saving action in our lives. Faith-filled celebration of the sacraments is the means of salvation and holiness for us as individuals and as members of the church community.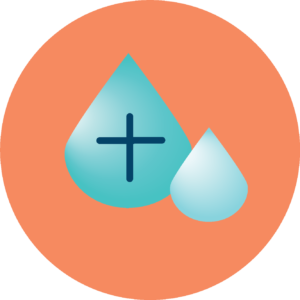 Sacrament of Initiation
Baptism
This sacrament incorporates us into the Church and we are reborn as daughters and sons of God.
Infant Baptism: Parents are asked to contact the parish office before the birth of their child.
Adult Baptism: Adult baptism may occur only after completion of the Rite of Christian Initiation of Adults (R.C.I.A.), which is, explained in the adult religious education section. Please contact Cathy Kent at 520-318-9198 for more.
Sacrament of Initiation
Confirmation
This sacrament of initiation helps us to focus on the missionary dimensions of the baptismal commitment. Through this sacrament we receive the fullness of the gift of the Holy Spirit.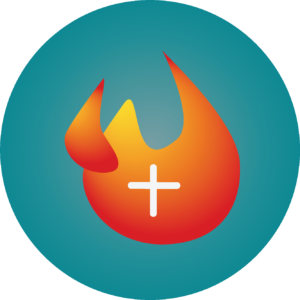 Grades 8-12: Confirmation is conferred every other a year, after a period of preparation. The Church requires sponsor participation.
Contact Mary Lou Bauer, Youth Minister, at 520-488-3213 or the Parish Office at 520-326-7670.
Adult:  Depending on their level of Catechesis, adults may receive the sacrament of confirmation after participation in the adult Christian initiation process (R.C.I.A.) or in a number of preparation sessions. Please contact Cathy Kent at 520-318-9198.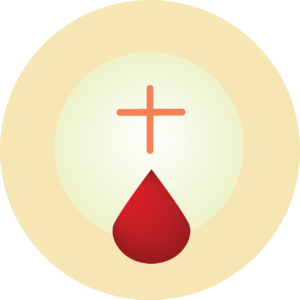 Sacrament of Initiation
Eucharist
The Eucharist is the preeminent sacrament from which all others receive meaning. In the Eucharist, Christ is most profoundly present in the church where we gather to hear the Word of God and to share the nourishment of Christ's body with one another. The times for daily and weekend celebrations of the Eucharistic liturgy are listed here and in the weekly bulletin.
First Eucharist: Parents, please contact Phil Becker at 520-795-1110, regarding preparation classes.
Eucharist to the Home-bound: A priest or Eucharistic Minister can bring the Eucharist to people who are home-bound by prior arrangement. Please contact the parish office at 520-326-7670 if anyone in the family is unable to participate in the Eucharistic liturgy for an extended period of time.
Sacrament of Healing
Reconciliation
A sacrament of spiritual healing, the Sacrament of Reconciliation (or Confession) offers the gift of forgiveness for the sinful ways in our life. Through our acceptance of that forgiveness, we become reconciled with God and with our church community.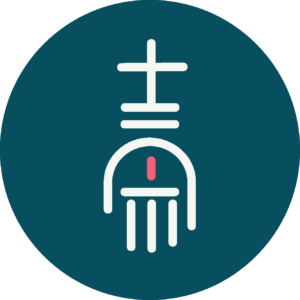 The parish offers this sacrament every Saturday from 4:15 to 4:45 p.m. or upon request or appointment. Parishioners of all ages are encouraged to attend Communal Reconciliation services which are celebrated during Advent and Lent.
First Reconciliation:  Parents please contact Phil Becker at 520-795-1110 regarding preparation classes.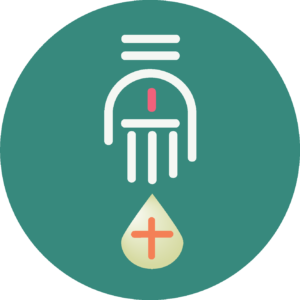 Sacrament of Healing
Anointing of the Sick
Originally know as Extreme Unction, this sacrament celebrates the gift of God's healing to those who are physically, emotionally or spiritually unwell. No one who is chronically ill or anticipating surgery should postpone receiving this sacrament. It is offered to the home-bound by contacting the parish office at 520-326-7670.
Sacrament of Service
Holy Matrimony
The matrimonial covenant, by which a man and a woman establish between themselves a partnership of the whole of life, is by its nature ordered toward the good of the spouses and the procreation and education of offspring. Christ the Lord raised this covenant between baptized persons to the dignity of a sacrament.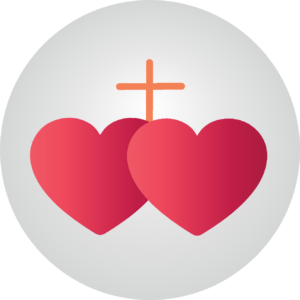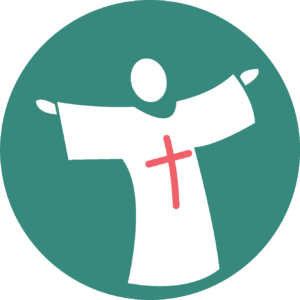 Sacrament of Service
Holy Orders
This sacrament of vocation celebrates the call to serve God's kingdom as one who oversees and guides the Catholic Faith community in the role of bishop, priest or deacon. Father invites those discerning this call to serve to speak with him. Our faith community prays continually for those who are discerning a call to vocations.
About Religious Life: Though not celebrated as a sacrament, life as a religious sister or brother is a call to a life of service, prayer and community.
We are happy to talk with anyone moving through the process of discernment regarding Holy Orders or the religious life. Please contact the parish at 520-326-7670 for guidance.
Ready to Receive a Sacrament?
Our clerical and parish staff are here to help answer any questions you might have regarding preparing to receive any sacraments of the Catholic Church. Please contact the Parish Office at 520-326-7670.