Enrollment for the 2020-21 school year is now open!
Weekly sessions teaching our Catholic faith, and preparing our children for a Sacramental life!
Questions?
Contact our interim Director of Faith Formation, Tom Baca at 575-430-4864.
NOTE: All start dates are pending approval by the Diocese of Tucson for group gatherings. Proposed safeguards for the coronavirus will be presented to, and subject to, approval by the diocese to ensure the safety of all children, youth and catechists.
Small Class sizes
Parent messages in Spanish, if necessary
Only $5 for the entire year
Our programs include:
Sundays, January 3, 2021 - continues year-round (with seasonal breaks)
10:15 a.m. - 11:45 a.m.
Through presentations and hands-on activities guided by our catechists, the youngest of the flock can explore our faith throughout the liturgical year as well as become familiar with the Mass and sacraments – all presented to them at their level of understanding.
Rather than toys to play house, this program provides children with replicas of sacred items used in the celebration of the Mass to be able to understand and participate fully.
Sundays, October 4, 2020 - May 2, 2021 (with seasonal breaks)
9:30 a.m. - 10:30 a.m. (till 11 a.m. when in-person sessions resume)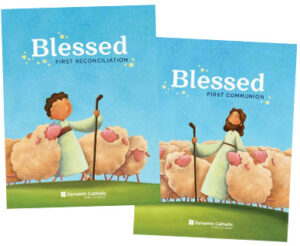 How blessed are we through God's never-ending gifts for us! The Family Faith Formation program will help our children and their families recognize the blessings God has for us in everyday life. This theme of "blessings" culminates in your child experiencing for the first time the Sacraments of Reconciliation and Holy Communion in the merciful love our Father bestows on all of us as his children.
YOUTH MINISTRY LEVEL 1 (Grades 6-8) & LEVEL 2 (Grades 9-12)
Choosing to make God a part of everyday life
Sundays, October 4, 2020 - May 2, 2021 (with seasonal breaks)
9:30 a.m. - 11:15 a.m.
St. Frances Cabrini's Youth Ministry program prides itself on being anything but school-like. Yes, the program is all about learning…but it's through making the truth about our God real and applicable to our youth's lives that matters most. Our catechists emphasize acceptance, as God accepts all of us – just as we are. The environment is casual and friendly, always focused on the truth of why God matters.
Level 1 and Level 2 group instruction time will be separate, with occasional time when both groups will be together as appropriate. By their junior year of high school, youth group members will be prepared to receive the Sacrament of Confirmation.