You are cordially invited to the Feast Day Celebration of St. Frances Cabrini Parish
Sunday, November 14, 2021
3201 E. Presidio Rd. in Tucson
Our celebration will begin with a very special Mass at 10:30 a.m. Nine young people will receive their First Holy Communion!
More than 20 members of the St. Frances Cabrini Choir will sing, accompanied on the organ by Michael Davis and directed by Gerry O'Meara.  Be sure to arrive a little before Mass time to enjoy the Prelude hymns sung by the choir.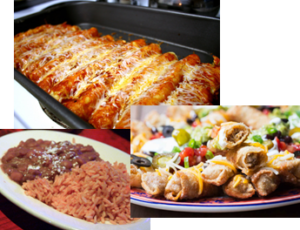 Then come to the Parish Hall to enjoy a catered lunch of Mexican food favorites and the company of  the wonderful people of our parish.  You are also welcome to bring family members and friends.
This is free (although donations are welcome!), but please let us know by Nov. 8 if you are coming and how many will be in your party, so we know how much food to order.  Contact the parish office at (520) 326-7670 or [email protected].