"The world is charged with the Grandeur of God": St Ignatius and our Care of Creation
September 24-26, 2021
(Check-in from 4:00 pm Friday, First session 7:00 pm Friday, Departure 1:00 pm Sunday)
Redemptorist Renewal Center
7101 W. Picture Rocks Road
Tucson, AZ 85743
This retreat will help us realize the gift of the Spiritual Exercises for helping us find God – present, loving, working – in all things, and to encounter extraordinary love in the most ordinary life. We shall be looking into the World-heart through the wonders of God in the great expanse of furthest stars and in the most intimate depths of the human spirit. We shall touch God's compassion through World-care, with the help of Pope Francis and friends, so that we, the people of God, may take even more effective part in the unfolding transformation.
Come and experience the miracle. Silence will be an important part of this retreat, allowing time for prayer and reflection on what God is doing in the universe and in our particular lives. What is God calling us to now? There will be opportunities for personal prayer, Mass, guided stargazing, and optional small group sharing. Familiarity with the Spiritual Exercises is helpful but not necessary.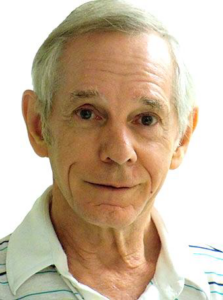 Father Chris Corbally is a Jesuit of the British Province and has been an astronomer with the Vatican Observatory in Tucson since 1985. The offering of retreats and spiritual direction, along with regular priestly ministries, various talks and writings, have all been an integral part of his life as a scientist. He is author with Dr. Margaret Boone Rappaport of "The Emergence of Religion in Human Evolution."
Dr. Aileen O'Donoghue is the Henry Priest Professor of Physics at St. Lawrence University where she teaches courses in astronomy, physics and climate, and serves in outreach. She is active in astronomical research, frequently leads retreats, is the author of "The Sky is Not a Ceiling: An Astronomer's Faith", and is a regular contributor to "Living Faith" and America Magazine.
For more information, please contact:
Ann S. Dickson - [email protected], 520-378-2486, 3128 Pebble Beach Dr., Sierra Vista, AZ 85650