Feast of St. Fidelis of Sigmaringen
My Dear Ones in Christ,
Almost without exception, the Apostle Paul began most of his letters by giving thanks to God for those to whom he was writing. He thanked God for the faithful in Rome because their faith was "heralded throughout the world." He thanked God for "…the grace of God bestowed on you in Christ Jesus" when he wrote to the church in Corinth. He blessed God on behalf of the Ephesian church because the Lord had blessed them with "every spiritual blessing in the heavens." Paul gave thanks for his beloved church in Philippi "because of your partnership in the gospel from the first day until now." For the church in Colossae that he gave thanks to God, "… for we have heard of your faith in Christ Jesus and the love that you have for all the holy ones because of the hope reserved for you in heaven." Paul was aware that the work of the Gospel didn't depend on himself alone, and thus, when he wrote to the church of the Thessalonians, he was deeply thankful for "… your work of faith and labor of love and endurance of hope in our Lord Jesus Christ."
For these and so many, many more reasons I join with Paul to thank God for all of you. I thank him that He ever thought I could come to our parish to be your pastor. I am sincere when I tell you that you all have been a greater blessing to me than I'll ever be able to be to you. For the great and rich blessings which all of you have called down upon my life, I am deeply thankful and am forever a debtor to you all.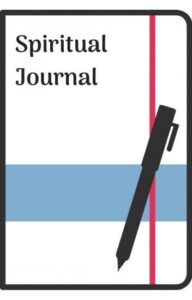 I hope that in spite of the strangeness and, indeed, the craziness of these days, that in no way are you discouraged in your faith. Your wonderful responses to my emails have kept my spirits high. As I wrote to you previously, I print out each of your emails and am collecting them in a kind of personal spiritual journal which I read through from time to time. They are so rich! The spiritual insights that many of your have been gaining about your own faith journey in this pandemic experience have been incredible and are serving as points of reflection for my ongoing journey. We have been given the gift of time in these days to use for our spiritual enrichment, and I rejoice that many, many of you are making good use of that gift.
How can we make these times even richer? How about trying a new spiritual exercise, one that you've wanted to experience but just never took the time to try? How about reading the Bible? For many, that sounds like a daunting task. I would suggest you take it in small bits. Here's a suggestion: what's your favorite number? Once you know that, go to each book of the Bible and read the chapter that corresponds to your number. For instance, let's say my favorite number is 4. On one day I'll start by reading the 4th chapter of the first book of the Bible, Genesis. I'll reflect maybe on one paragraph, or maybe just one word in that chapter will stop me, and I'll meditate on it for my spiritual sustenance. The next day I'll read the 4th chapter of Exodus and repeat the exercise as you work your way through the Bible. "But Father Jay! What if my favorite number is 10, and there aren't 10 chapters in some of the books of the Bible?" OK. If there are only 4 chapters in the book, how about taking the time over several days to read the entire little book or letter? This little exercise is just another way to enrich our lives and encourage us to learn more about our faith and our spiritual history. Try it. You might like it!
And just who is this St. Fidelis of Sigmaringen anyway? (Reference the top of the page) There's another spiritual exercise for you! Google him! It's a great exercise each day to look up the saint of the day to learn what it was about them that made them exemplars of our faith.
One more thing before signing off for today. May I continue to urge you to be patient while we are still in these days of separation? I can assure you that our beloved Bishop Edward is constantly in communication with us priests as he monitors the pandemic situation and its effects on our parishes. He has very good people surrounding him with wise and sound advice. He has our good at heart, and, therefore, isn't going to try to get out ahead of any directives issued by local, state or federal government. When we are able to start gathering again for Mass (which I'm thinking is going to be done in phases), Bishop Weisenburger will communicate with all the pastors, and as soon as possible I will be making every effort to communicate with you about how we are to go forward. But, until that time, keep calm, keep sweet, and keep faithful.
With my deepest love in Christ,
Fr. Jay